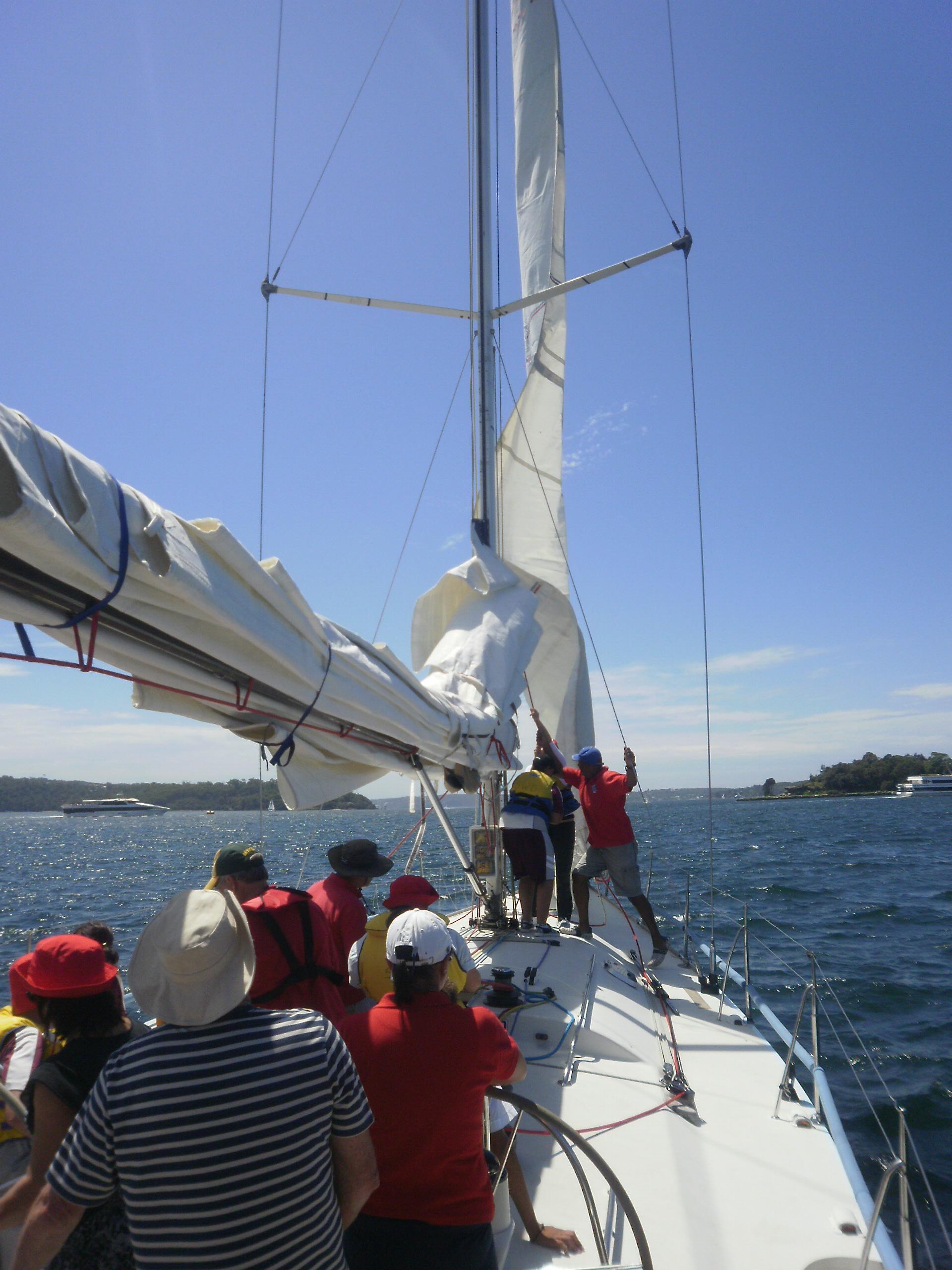 On Monday 27th February 18 students from Vincentia High School's Support Unit travelled to the Cruising Yacht Club of Australia to go sailing on the Sydney Harbour.
Blue Skies and a stiff sea breeze made for an exciting afternoon of Sailing.
Whilst on the 16m Yacht "Kayle"  all students were given the opportunity to practice steering and tacking as well as developing their team working skills.
It was a wonderful opportunity for the students to experience the joy of sailing while taking in the views of the Sydney Harbour Bridge, opera House and Centerpoint Tower.
Vincentia High would like to thank Sailors With Disabilities, all volunteers on the yacht and the Huskisson Bowling Club for kindly loaning us their minibus for the day.